Leaving Cert Prep Granada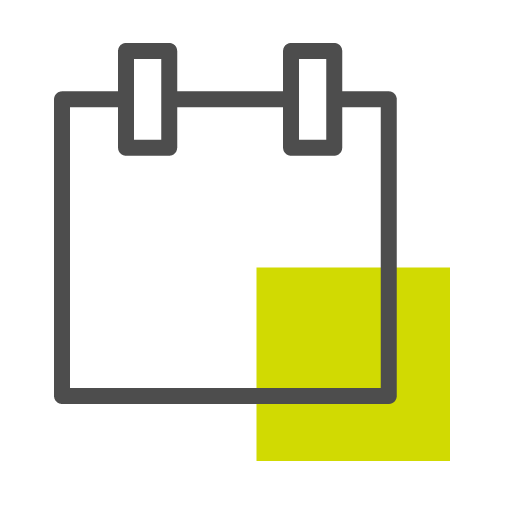 Dates
1st - 22nd June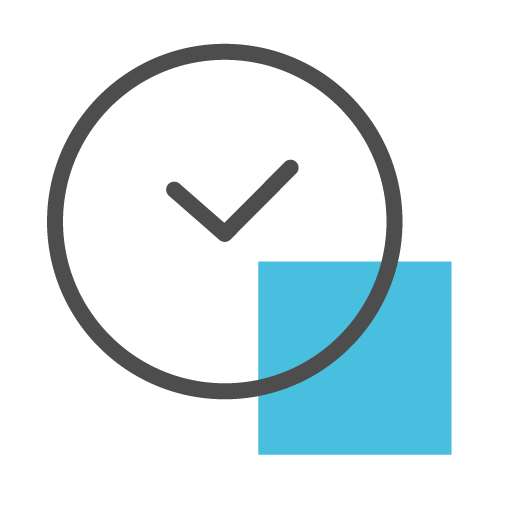 Lesson Duration
50 Minutes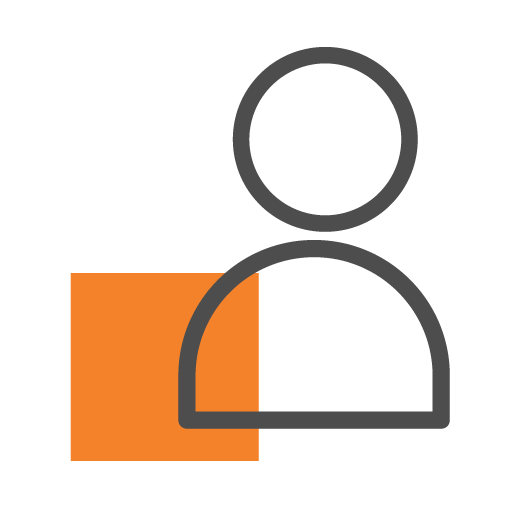 Age
15-18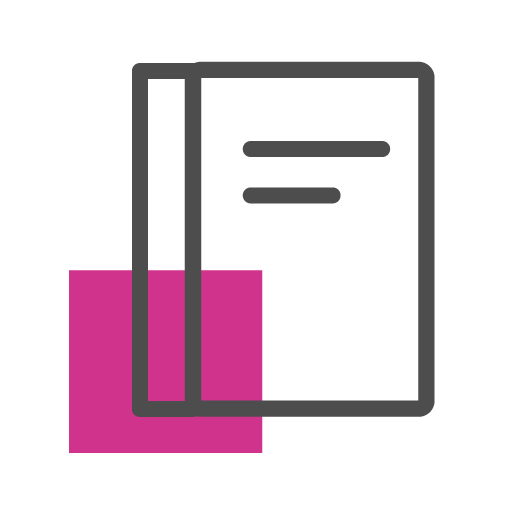 Lessons
20 per week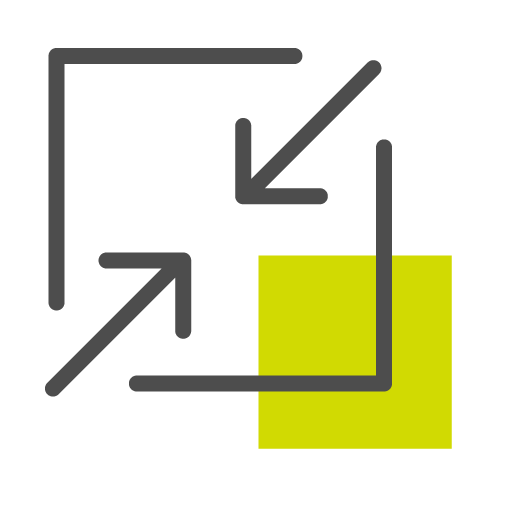 Class size
Max 10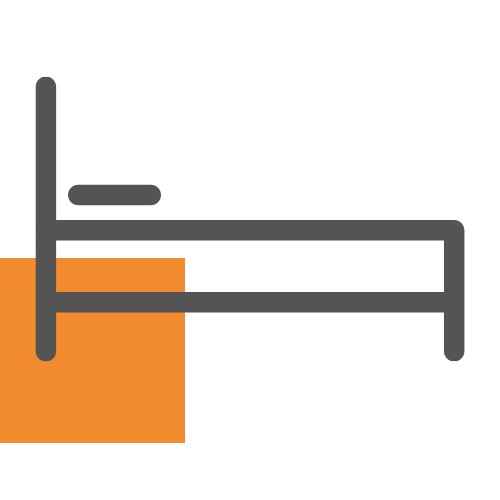 Accommodation
Homestay
This all inclusive course is perfect for motivated 5th year students looking to build their confidence in Spanish with expert language tuition while also experiencing all that Granada has to offer. The winning combination of our premium language school with first-class facilities, native teachers, with homestay ensures you will become more confident with your Spanish ahead of your Leaving Cert.
At A Glance
What is included
20 hours of Spanish lessons per week
4 hours of LC Exam Prep each week
Placement test
All course materials
Full board accommodation (shared room)
Daily social and activity programme
Half day excursion each week
Full day excursion each week
Graded Certificate
Fees:
2 weeks € 1,695
3 weeks € 2,550
More Info
Set in the foothills of the Sierra Nevada mountains, Granada is known for its medieval architecture dating to the Moorish occupation, particularly the Alhambra. The city encompasses royal palaces, serene patios, and reflecting pools from the Nasrid dynasty, as well as the fountains and orchards of the Generalife gardens. Our partner language school is in the city centre, and specialises in teaching Spanish as a foreign language. It has large, bright classrooms and is fully equipped with all the latest modern technology including smart boards and free WiFi.  The school's central location means it is close to lots of amenities including shops, restaurants, sports facilities and has access to public transport.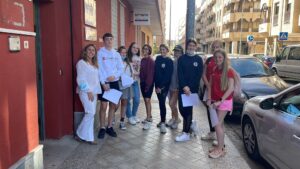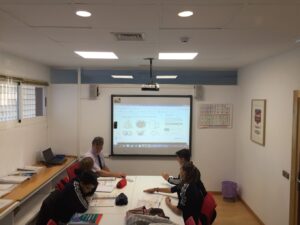 The morning classes cover the four main language skills of reading, writing, listening and speaking. In the afternoon the classes are tailor-made to focus on preparation for the Leaving Certificate exam. You will prepare topics for the Spanish Oral exam and also practice comprehensions and listening skills with a focus on improving fluency and communication. All teachers are fully qualified native Spanish teachers with previous experience preparing students for the Leaving Cert. Homework, comprising partly of past exam papers will be given and corrected as the course is designed to help students make rapid progress in a short period of time.
Staying with a Spanish Host is one of the best ways to improve your Spanish and experience the Spanish way of life at first hand. To fully immerse you in the language, our partner school arranges accommodation with carefully selected Spanish hosts who are located either within walking distance or a short bus or tram journey from the school (max 25 minutes). The hosts are visited regularly by the schools accommodation officer and are known to the school. Students are accommodated in twin rooms (single room on request) on a half-board basis. You will have breakfast and an evening meal with your host and the host may sometimes have another student of a different nationality staying with them who also attends the school. Hosts are approved by our partner language school and can be a married couple or single person, with or without children.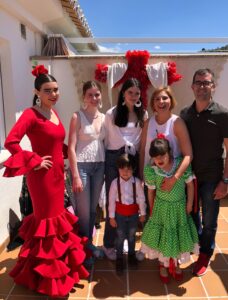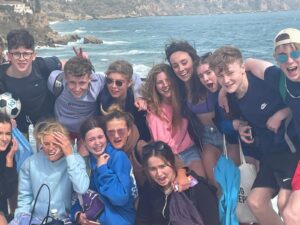 After lessons, students will apply what they've learned during various activities and excursions organised by our partner language school. On their first day, students will have a tour of Granada where they will learn about the history and culture of the city. During their stay they will discover all of the different viewpoints of Granada including Mirador de la Churra, Mirador de San Nicolas, Mirador de San Miguel Alto, Mirador de San Cristobal. Afternoon activities will include swimming pool games, quizzes, karaoke, a mysterious Granada tour where they will learn about Granada's myths and legends, and excursions to exciting places nearby including Salobreña. Almuñécar, La Herradura and Motril o Pantano de Cubillas.
| Time | Sun | Mon | Tue | Wed | Thu | Fri | Sat |
| --- | --- | --- | --- | --- | --- | --- | --- |
| 9:00 - 11.00 | Arrival | Spanish Grammar | Spanish Conversation Class | LC Prep | Spanish Grammar | Spanish Conversation Class | Full day excursion to the beach or nearby city! |
| 11.00 - 11.30 | Arrival | Break | Break | Break | Break | Break | |
| 11.30 - 13.30 | Arrival | Spanish Vocabulary - Oral & Aural | Spanish Grammar | LC Prep | Spanish Vocabulary - Oral & Aural | Spanish Grammar | Relax |
| 14.00 - 17.00 | Arrival | Lunch with Spanish host | Lunch with Spanish host | Lunch with Spanish host | Lunch with Spanish host | Lunch with Spanish host | |
| 17.30 - 21.00 | Arrival | Tour of Granada | Swimming Pool Games | Half day excursion | Karaoke night | Lunch | Enjoy! |
| Evening | Arrival | Dinner with Spanish host | Dinner with Spanish host | Dinner with Spanish host | Dinner with Spanish host | Dinner with Spanish host | |
FEES: 2 weeks €1,695 3 weeks €2,550
DATES
1st - 22nd June
What is included
20 hours of Spanish lessons per week
4 hours of LC Exam Prep each week
Placement test
All course materials
Full board accommodation (shared room)
Daily social and activity programme
Half day excursion each week
Full day excursion each week
Graded Certificate
Not Included:
Flights
Insurance
Airport transfers
Registration fee €95
When is the arrival / departure day?
Students are requested to arrive on Sunday and depart on Saturday. Students are also requested to arrive between 8am and 10pm where possible.
Airport transfers are not included in the cost. The school can organise return transfers for the student with a dedicated transfer service. For more details on transfer fees, please contact us.
An extra night stay can be arranged and a supplement applies. For more information contact our office 0035312143314.
Who will meet me at the airport?
You will be met on arrival by a school representative and brought straight to your accommodation. You will see either your name or the school's name on a board as you come through Arrivals.  We will also give you an Emergency telephone number for the school and you will also have the Tribe 24/7 contact number which you should call in the event that your flight is delayed.
How will I get to school?
Depending on where your Spanish host is situated, the school can be within walking distance or a short bus or tram journey from the school (max 25 minutes). You will be shown to your school on the first morning and the school can help you source a weekly transport pass if needed.
How will I know if I am in the right class level?
You will have a level test on the first morning before you start your course and will be placed in a class with other students of the same level. Your level will be monitored during the course and if you feel your class is too easy or too difficult then you should speak with your teacher or let us know and the Director of Studies will see if it's possible to move you to a different class. Everyone at the school is very approachable and once you let someone know they will make sure that the move is as quick and smooth as possible for you.
What does "Full Board" include?
It includes your accommodation with breakfast, lunch and evening meal with your Spanish host.
When will I get my School and Accommodation details?
Your accommodation details are confirmed as soon as we receive them from our partner school. This is usually 1-2 weeks prior to departure but can sometimes be much sooner. At the same time you will also receive our pre-departure information with all your all school details and emergency contact numbers for your stay.
How can I book? When are fees due?
You can book online or over the phone – whichever is easiest. Once the form is complete all you need to do to secure your booking is to pay a deposit of €200. It usually takes 1-2 days before your booking is confirmed and the final balance is due 4 weeks prior to departure. You can pay either by card, by bank transfer or by cheque.
Can you arrange my flight?
As we are not a travel agent we don't book flights however we can advise on which flights would be suitable so please email or give us a call and we would be happy to talk you through it. NB Please do not  book your flights until you have received confirmation of your enrolment.
Are there curfews? (Under 18)
Students who are minors (under 18) are required to have an online curfew form completed by their parents. Parents must indicate a curfew time and students who do not obey their curfew will be asked to leave the programme. For more information contact our office.
If I have to cancel my booking will I receive a refund?
Please refer to our Terms & Conditions for further information on our cancellation policy. We would seriously advise all students to take out Travel Insurance in advance and to satisfy themselves they are fully covered.
What is the age range of students at the school?
The minimum age students can attend is 15+.
Will I have to do homework?
As this is a leaving Cert Preparation course some homework will be given. It may include preparing some vocab for the next day or a written piece from the past papers. The homework is there to help consolidate what you have learned that day in the classroom and the course is for motivated students who wish to do well in the Leaving Cert. However don't worry there will be plenty of time for relaxation as well  and for discovering all that Granada has to offer.
Can I find out how other students got on?
Absolutely! Here at Tribe we love to see what our students get up to and their recommendations! We encourage our students to share their experience with us by writing a blog and sending some pictures.
We would like to thank you for your assistance in facilitating a super 2 weeks for Oliver and Eoin in La Rochelle.
The boys really enjoyed their 2 weeks and hopefully their French language skills and awareness of French culture have benefitted.
Lesley-Anne Purser & Gráinne Medlycott
Oliver Purser & Eoin Medlycott's mums testimonial – LC Prep La Rochelle
Our thanks to the team at Tribe, the girls had a wonderful time and are home safely.  Appreciate all the phone calls of reassurance over the past few months.
Kindest regards
Noeleen & Deirdre
Mums of Madeline McKinley & Ciara Flanagan – LC Prep La Rochelle
I would like to take this opportunity to thank all at Tribe Study, including all staff & instructors in Antibes.
Trudy had a wonderful 3 weeks improving her French language skills, socialising with students from other schools and travelling around parts of South Eastern France.
To be honest I was anxious prior to Trudy's departure given that she had not travelled away from home before.  I felt completely relaxed and reassured throughout the trip that she was being well supervised and was in the right hands.
Many thanks for helping to make great memories for Trudy, she will definitely remember her experience for a long time to come.
Kind regards
Leone Frater
Trudy Frater's mum's testimonial on the French & Activities course in Antibes
Dara loved his experience in Nantes, living in the city with his host family.
They are the nicest people – Dara was very lucky to have them as his host family. We all cried when we said goodbye. It was the most positive experience for Dara. We continued to be in weekly contact with the host family.  Dara misses them. He made life long friends.
We wish Tribe continued success and we will recommend you to other families.
Dara's mum – Catharina – TY High School Immersion France
Just a quick email to thank you very much and the school for making Rachelle's experience in Biarritz for the last 4 weeks such a brilliant experience. She came back to Dublin last Saturday and she loved the whole experience. I can see her confidence has grown when speaking French and this experience also enabled her to meet people she might not have had the opportunity to meet without this experience. So thank you very much to the whole team. She is missing Biarritz very much already.
Rachelle still talks about Biarritz and wish she was still over there sometimes. You will be glad to know that she now speaks to me in French nearly all the time so these 4 weeks really helped her with her confidence. She is more and more thinking of going to study in France after her leaving cert next year so we will see.
Finally a big thank you to you for answering all my questions when I enquired about it in the first place. Between Covid and Rachelle going on her own for the first time to France I was a bit anxious but realised quickly she was in good hands so thank you for reassuring me at all times.
Sonia Peter, Parent of Rachelle Molloy, Leaving Cert Prep Biarritz
I just wanted to say thank you for organising such a lovely trip for my daughter, Chiara Gaertner.
She really enjoyed her leaving cert prep stay in Elche.
She liked the school and teachers a lot, and the host family made her feel very comfortable in their home. They were most kind and friendly to her.
It was a wonderful experience for her.
Caroline, mum to Chiara Gaertner – LC Prep Elche, Spain
La Rochelle is beautiful! I loved the time I spent there. I found the teachers were really helpful and friendly, and we covered a wide variety of topics which has really helped me since being back in school. I'm hoping to go back next summer before my leaving cert. Thank you!
Amy Parlon, French and Activities La Rochelle
I would highly recommend doing this course if you love French and want to improve. I had such a wonderful experience that I really didn't want to leave!! I've really enjoyed my time here and feel more prepared for my leaving cert. 😀
Sadhbh Murphy, LC Prep La Rochelle
Michael has loved his time with the families in La Rochelle. The experience in the school has also been really great. Tom has been a great support locally too and Michael and his friend have enjoyed it so much.
The opportunity to get immersed in the language and have fun at the same time is hugely valuable. Thank you, Camille and your extended team for making this possible.
We have very much appreciated your flexibility on changing plans and making things work out. It's not without time and effort to make sure things go smoothly. Thank you.
I would recommend it to other families and would recommend Tribe too.
Carita O'Leary (Michael's Mum)
A great way to learn a new language and experience different traditions. I would recommend it to transition year students.
Clara Kelly – TY in Seville, SPAIN
I would highly recommend the program to anyone eager to learn the language or to make new friends as the transition from Ireland to Spain was made seamless by the program and it was the best two months I could have possibly asked for and I want to thank Tribe for helping me with this.
Sam O'Sullivan – Transition Year in Granada, SPAIN
The program was amazing. I got to meet so many people who lived very differently to me. I also got to live like them with my Spanish family.
Sarah Leeder – Transition Year in Granada, SPAIN
I really enjoyed my experience with Tribe. I think they picked a very lovely city for my stay and a kind host family where I was always welcome into every conversation and meal. School was difficult to settle into but by the end I think I was put into the right place. I enjoyed the trips and gatherings organised, they were some of the highlights of my trip and would've loved to have more of them. I think the first week of Spanish classes were a great way to ease into the Spanish life with only a small bit of pressure and a lot of time to make friends with the other students. Overall I really enjoyed my experience and would recommend Tribe.
Claire McCormack – TY Granada, SPAIN
It was a very positive experience and I would definitely recommend it to others.
Grace Heffernan – TY Granada, SPAIN
I loved my experience in Granada, Spain. I would highly recommend it. My host family were great and I made so many new friends in my school. I also learned so much about the Spanish culture and it helped my Spanish a lot.
Aisling O'Meara – TY Granada, SPAIN
Tribe is amazing! They are well organised and very professional. They picked a great host family for me and I am extremely grateful for that. The team with tribe are very helpful and friendly. I would definitely recommend tribe to many of my friends.
Leah O'Brien – Transition Year in Granada, SPAIN
Tribe was one of the best trips I have ever been on. To start I loved the format of the school and the way we learned in school, it was very interactive in class and there was lots and lots of talking and listening to Spanish for long periods of times so we were really immersed in the language. I think that was achieved as the classes had no more than 12 people each so each student was taken care of and everyone got attention. The lunch in the school was great as well I have no complaints and the school was nice. My family were great and I would go back to them again to be honest, they were very welcoming and nice and looked after me very well and made great food. As I came alone to the course I was worried I would find it hard to find a group of people to talk to in school and especially to hang out with in the free time but this was not the case, just after one day in the school, I had friends and was always able to have lots of fun in the free time with my new friends. Some of my friends even live in Czech Republic and I plan to meet up with him in the future and I'm sure I will do the same with all of the ones from Ireland as they are not far from me. Thanks for having me on the course, it was better than I could have ever expected.
Harvey Walshe – Summer Outbound Programme, Granada SPAIN
Overall I really enjoyed my experience in Spain and I would recommend to all my friends. The weeks were always very well planned with new activities and towns to enjoy.
Lily Byrne – Summer Outbound Programme, Granada SPAIN
I found the course to be really fun. It had the perfect balance between fun activities and school. The host family was also very nice.
Oliver Davey – Summer Outbound Programme, Granada SPAIN
My experience with Tribe Study Abroad was a very positive one. I felt comfortable every step of the way, in school, with my host family. I could tell they made an effort to pair me with a very suitable family, we had the same interests and hobbies. I really enjoyed my time in France, it was very insightful to see what everyday life was like in a different culture and compare it to life in Ireland. I would recommend lots of other students to try something like this. TY was a perfect time to go as I could experience this without missing out on too much important class time. Overall it was an amazing experience and I had a fantastic time!
Rachel Kavanagh – TY Montpellier, France
Overall, I had a good time in France. Tribe placed me with a lovely host family. I would recommend Tribe.
Ailbhe Coyle – Transition Year Montpellier, France
An outstanding six week trip organized by Tribe for my daughter to visit Spain in 2021 during lockdown and all restrictions. A 100% successful trip which has seen my daughters Spanish come on leaps and bounds. Tribe on the ground there in Spain also organised day trips for skiing, boating, historical sites and beach days.
Sean O'Connor, Parent of Alexandra O'Connor, TRANSITION YEAR SPAIN
I know other friends who have done exchanges elsewhere with a big group of friends and have come back with little to no new Spanish. So I am so glad I chose Tribe as I really felt immersed and thrown in the deep end… which I loved. Going to a Spanish school and having the extra classes made me come home feeling really confident with my language. And I still text my new Spanish friends on Instagram to keep it up. I couldn't have asked for a better experience in all honesty.
Aoife Wilkins, TRANSITION YEAR SPAIN
Tribe Study couldn't have given me a more welcoming and easily transitioned stay in Spain. They made my first experience of moving into a new culture so memorable and meaningful. I will forever remember the lessons I learnt and would 100% say to learn a language you must go into the culture and live in the life. I was there for 3 months and wanted to stay for another 3!
Laura Sparrow, TRANSITION YEAR SPAIN
I really enjoyed my trip to Spain, I learned loads of Spanish and made loads of new friends.
Tom O'Dea, TRANSITION YEAR SPAIN
Overall I would give my experience in Spain a 10/10 everyone I met over there couldn't have been nicer and everyone made me feel so comfortable in a foreign country. I loved all the activities we did over there such as skiing and going to the beach. I learnt lots of Spanish which will help me lots when I come to do my leaving cert this time two years. I enjoyed myself so much and all my Spanish memories will stay with me forever!!!!
Anna Casey, TRANSITION YEAR SPAIN
This was the best 6 weeks I've ever had while learning, I learned so much new language and I also made lots of new friends and jumped outside my comfort zone, Tribe and my local coordinator were very helpful and it wouldn't have been possible without them.
Aoife Rochford, TRANSITION YEAR SPAIN
I'm really happy I decided to go to Granada, Spain because I think it was such a good experience and I don't think I will be able to do another thing like that in my life because it was just so unique. I made a lot of new friends both Irish and Spanish and I will try keep in touch with both of them. I learned that Spanish culture is very different to Irish culture and I thought the food was one of the main differences. Overall I'm extremely happy that I got the chance to go to Granada and I would definitely recommend it to a friend or two.
Corban Cooke, TRANSITION YEAR SPAIN
I stayed in a house with a boy my age, a girl younger than me and the mum. They were all lovely and were so helpful and kind. I had such a great experience going to Spain with Tribe. My Spanish improved a lot and I made so many friends and had so much fun. I would definitely recommend going with Tribe.
Emily Tempany, TRANSITION YEAR SPAIN
Tribe Study Abroad is phenomenal. My host family and my friend's host family were the most welcoming and fun families. They made me feel like I was a part of the family. The location of my house was perfect, I was a two minute walk from the school and I was in the centre of the city and also close to my friend who I went with. Tribe also organised extra language classes these classes were particularly helpful in the first couple of weeks, as I got to grips with the language. I made lots of really good friends in the school that I am still in contact with. Tribe Study Abroad also gives you the opportunity to do activities, for example I had the option to go skiing twice. It was honestly one of the best experiences of my life! I will never forget all the memories and experiences I got to make and do during my time in Spain.
Laura Quane, TRANSITION YEAR SPAIN
Tribe was so helpful when it came to organising this for me, they constantly kept in touch with us even with the unforeseen circumstances and they reassured us every step of the way. I couldn't recommend a better agency. 
Michelle McDonald, Transition Year Germany
By week 3 of this trip I really did not want to leave. I had one of the most amazing experiences of my life, made so many new friends, tried so many new things, and most importantly my French had improved remarkably. I would highly recommend completing a course such as this if anyone has any interest in learning a second language.
Rebecca Bergin, Kilkenny, Leaving Cert Prep Nice
The two weeks I spent in Biarittz were two of the best weeks of my life. I made some amazing friends and memories. It was better than I could have ever imagined. I'd recommend this course to anyone who wants to improve their French and to experience the French culture.
Ava Fox, Leaving Cert Prep Biarittz
"Mary Kate had a very successful three and a half weeks with Charlotte and family. She was anxious leaving Dublin but once she settled in, she was very happy with the host family and at school. She also really liked the French teacher. The host family made a great effort with her and she had lots of outings. So, all in all, it was a great experience for her and she feels her French is much improved!
We felt the host family was well chosen and would happily recommend LLI/Tribe."
Jo O'Connor, Parent to Mary-Kate, Muckross, TY France
"Eve has had a wonderful three weeks in France. Her host family have been amazing, they couldn't have treated her better, she has loved the teacher she had for the French classes and I think she will be very sad to leave Nice and all her new friends!"
Lorainne Lavelle, Parent to Eve, General French, Nice
"I spent 7 weeks in a town called Elche near Alicante in the south of Spain during TY and went to a local Secondary School. I really enjoyed my time there and felt that my language skills improved a lot.  Also, I really liked the family that I stayed with and the Spanish students in my class who were very friendly. I definitely feel on my return to school that I understand and speak Spanish much better making it easier for me to learn grammar and prep for exams. I found the whole trip a total success and would definitely recommend this experience."
Harry Mansfield, Conleth's, TY Spain
 "Tribe Language are amazing! I did all of transition year abroad with them and they were so helpful. My Mam and I couldn't have asked for anything better. Cathy and her team were always there for me and my Mam, as were their partners in France! I would highly recommend choosing Tribe Language if you are planning on going abroad or sending your child abroad, there's no one better!"
Grace McGoldrick, TY France
I can honestly say that those two weeks in Berlin were the two best weeks of my life. I made so many great friends and amazing memories and I definitely feel as though my German has improved. I would whole-heartedly recommend a trip like this to anyone. Whether it is to improve your German or even experience the rich culture, all I will say is book that plane ticket.
Ellen McGee, Dunshaughlin Community College, Intensive German and Activities, Berlin College
 Just to say a big thank you for organising Robert's stay in Valencia and especially for the wonderful family he stayed with. Rosa Pitarch and her son Victor are a very special family. Rosa treated Robert like her own son and took care of him so well, taking him out with family and friends and helping him with the language as much as she could. We went over for four days expecting to meet Rosa and Victor once – she absolutely spoiled us -taking us to beauty spots off the beaten track, authentic Spanish restaurants and even a wonderful concert one night
Collete Kinsley, Parent of Robert, Blackrock College, TY Spain
 "I would strongly encourage anyone who has an opportunity like this to grab it, and to make the most of it as I can't emphasize how fast the time will fly."
Tadhg Mangan, CBC Monkstown, Highschool France
 "This is just an experience that I couldn't recommend more to anyone in TY".
Rory Chavasse, King's Hospital, TY Spain
Just a quick note to thank you for the amazing time Róise had in Valencia. Her family Alicia, Jose luiz, Lidia and Mario Lopez were absolutely incredible. From the moment she landed, the family looked after her so well. They went way beyond the call of duty and helped Róise in every way possible. They were so kind, supportive and helpful at all times. Róise loved every single minute she spent with them. She was very sad leaving them yesterday! It was such a joy for us to know how happy Róise was with them and how well she was being looked after. We cannot thank you enough. If we hear of anyone wanting to improve their Spanish, we will direct them to you. Many thanks!
Sinead Ferry, Parent of Róise, TY Spain
 "This course has been very enjoyable so far. My spoken French has improved greatly after talking to my host family and class mates continuously in French. The first few days were difficult as I was unable to properly communicate in French but it has gradually become much easier and I feel much more comfortable in my school. The students in my class have been very kind and they understand that we sometimes struggle to understand them. We are included in school activities e.g. playing rugby at lunch time and the students are eager to talk to us. I am looking forward to the next two weeks and I think that my French will have improved greatly by the end."
Neil Holohan, TY France
 "So far my experience in Biarritz has been nothing but positive. My host family are very friendly and very understanding of my level of French. The food is delicious and the house is beautiful. The school I am attending is great. I don't find it at all boring like I sometimes do in Ireland and it is certainly helping my French. The layout of the day is different to home, but it is a positive change. There is a lot to do in Biarritz and the weather is super. So far I wouldn't change a thing!"
Conor Lacey, TY Biarritz
 "My experience so far has been excellent. The teaching of French is approached in a much different way than in school which is very refreshing. Our French oral classes with Thierry are extremely beneficial as he forces us to speak up and get out of our comfort zone yet nobody feels embarrassed and we all give it a go. I have found this to be a very beneficial experience and I would recommend this course to a friend".
Emer Counihan, LC Prep Biarittz
 "I feel that over the past two weeks I have learned a lot more French and I feel more confident in my use of the language. The classes really helped with different aspects of the language and I got to use what I learned at home with my host".
Robert Gulmann, LC Prep Biarritz
 "I thoroughly enjoyed my time in Biarritz. I was nervous on the first day but the support from the teachers and everyone else involved helped everyone settle in so nicely. I really enjoyed the classes and I think they that they have helped to improve on my French in all areas hugely".
Rachel Allen, LC Prep Biarritz
I feel my oral French has improved and I can speak with more detail than before. My confidence in speaking French has also developed, as well as my written French and my interpretation of questions. I would recommend this course."
Finn O'Brien, LC Prep Biarritz
 "It was brilliant. I am so glad I went as it was my last opportunity to go before my Leaving Cert year. I thought the classes were extremely beneficial and efficient. It was a great experience and opportunity to meet new people. The only thing I sometimes found difficult was to understand the French teachers as they had hardly any English – but that's also how we learned. My host family were such a lovely, kind hearted family who took such good care of us, and the activities that were organised we really enjoyed, especially the surfing. I would definitely recommend this course."
Jessica O'Connell, LC Prep Biarritz
 "I really enjoyed my time in Benalmadena. I made loads of new friends from many countries. The best parts of my trip were the waterpark, the kayaking and the day trip to Granada because they were they were all very scenic and fun. My Spanish definitely improved, and I can speak and understand the language much better. Thank you very much!"
Alice Shine, Spanish and Activities Benalmadena
 "I really enjoyed the activities that were offered to all the students, which included a tour of Nice and a pizza party on the beach. I loved the way the tour was in French as I could hear words that I wouldn't normally hear in a classroom in Ireland. Visits to Cannes and Monaco were also very enjoyable. The classes were completely different to those in Ireland. The teacher spoke in French the majority of the time. A lot of the classes were based on oral work so it was the perfect environment to speak French with those who were at a similar level as me. The friendly environment in the classroom allowed me to gain confidence in speaking French.
I really enjoyed my two weeks in Nice and my French definitely improved. It was challenging but very rewarding at the same time."
Sean Callis, Nice
"I loved my time in Nice, my French improved a great deal. The school over there helped me identify my weaknesses and pin point what I needed to work on before the Leaving Cert. My host family were understanding and patient and they really helped me practice my French."
Conor Powderly, LC Prep Nice
 "My time in Nice was incredible. My understanding of the French language, my grammar and my oral ability improved enormously over the three weeks. On top of that, the teachers were so welcoming and patient. I met amazing people, visited different parts of France and became much more comfortable speaking French. It was the best summer of my life!"
Kate Corcoran, LC Prep Nice
 "I had the best few weeks in Nice and found myself learning without even realising it. I started thinking in French by the end of my trip and it's really helping me this year in school. There was so much to do every day and my host mother was lovely."
Anna Horgan, LC Prep Nice
"Berlin was amazing and my confidence improved greatly with speaking German along with my vocabulary. It was an unreal experience and lots of friends and memories were made ☺"
Robyn Kenneally, Intensive German and Activities, Berlin
"My name is Aoife Hanley and I'm from the midlands in Ireland. I went to Nice in the summer of 2018 with my friends Rachel and Kim where we attended a language school. The experience was unforgettable and so much fun. We got to improve our French with the help of the really kind teachers at Alpha B, experience the French culture, gain independence from our parents and enjoy time in a foreign country together. Each day we went to school for about 3 hours, then we went to the local bakery to get lunch and after headed to the beach for some tanning and swimming in the sea. Each night we would meet our friends in the centre city centre and enjoy some free time together. We made lots of new friends and it was also interesting being in a school like Alpha B as we got to meet other people from countries like Germany, Sweden, Italy, Switzerland and many more. I would 100% recommend LLI and going away to improve your French, I found it very worthwhile." 
Aoife Hanley, LC Prep Nice
 "My trip to Berlin was one I'll never forget. The area of Berlin we were staying in was stunning and had so much to offer including restaurants, parks and markets. The summer weather was great, we were always outdoors whether we were on a tour with the course around the city, at the outdoor swimming pool, or just exploring in our free time. The atmosphere on the campus was always so fun and the teachers were all so friendly and helpful. It was so beneficial to be able to go to our classes and then have time where we could use our new skills on tours and activities. What I also loved about the course was that we were able to be independent and venture out ourselves, which helped us to gain confidence in the language in a more relaxed environment outside of the classroom. I made so many new friends from all over the world and made memories I won't forget! I will definitely be going back to Berlin ☺"
Katie Coleman, Intensive German and Activities, Berlin
 "I found my time in Nice very rewarding this summer. Being immersed in a French family benefitted me hugely. I found the classes and activities great and very enjoyable. It really allowed me to improve my speaking French and to meet lots of other students from all different nationalities."
Lucy O'Callanin, LC Prep Nice
"My visit to the beautiful city of Nice immeasurably improved my spoken, listening and written side of French and has put me in a much better position for my future exams!"
Aidan Coleman, LC Prep Nice
"I had a brilliant experience last summer in Elche. My Spanish has improved especially orally/aurally. The course was set out for Leaving Cert students and we had classes using past exam papers which was very helpful. My host mother spent a lot of time with us making us speak to her every day and helping us with any work we were given, and she really helped to improve my Spanish. It was nice making friends with the other students on the course and the Spanish locals. They took us on trips which broke up the weeks, on a Saturday we went to the local water park which was fun! The notes we were given are also quite helpful running up to the Leaving Cert. I would definitely recommend going!"
Georgina Carolan, LC Prep Elche
So far the trip has been brilliant. Biarritz is a wonderful city and the town is buzzing with activity. The apartment I'm staying in is great and the food is delicious. My French has really improved and the teachers are excellent. Overall I wouldn't change a thing and would highly recommend it.
Charlie Byrne, 5th Year Student, Parent Name, Dublin, Course Completed
Doing the LC prep course was one of the best decisions I ever made for my Leaving Cert. Going into 6th year I feel much more confident and prepared and I would definitely highly recommend it! I overcame my shyness in speaking French and I'm delighted I made the decision to go.
Ronan Murtagh, 5th year, Dublin
Thanks to Tribe organising such a great trip! My French improved so much and my host family were lovely. This was the first time I tried surfing and I'm now hooked!. MerciTribe!
Sophie Tiernan, Athlone
COURSES YOU MAY BE INTERESTED IN