French & Ski/Snowboard Verbier Switzerland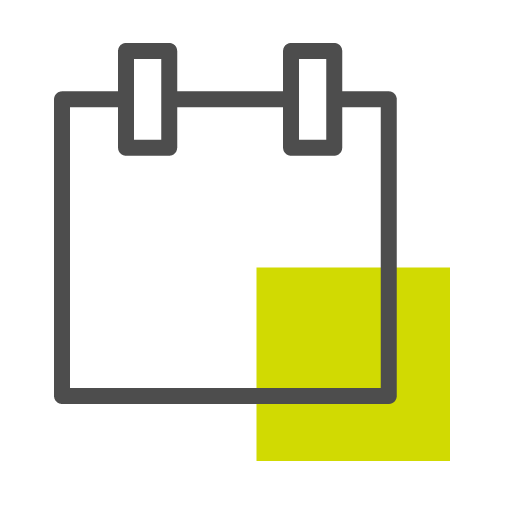 Dates
02nd December 2023 to 27th April 2024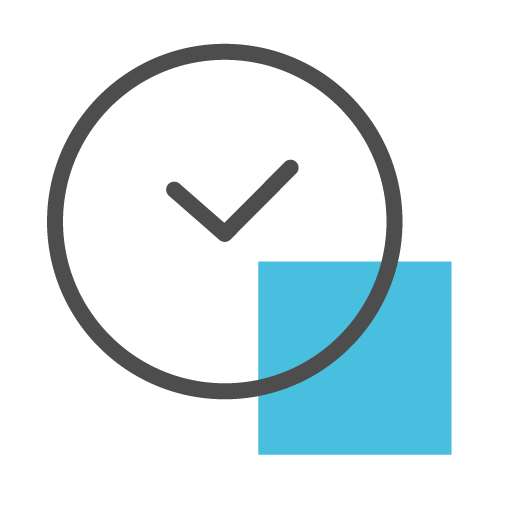 Lesson Duration
60 minutes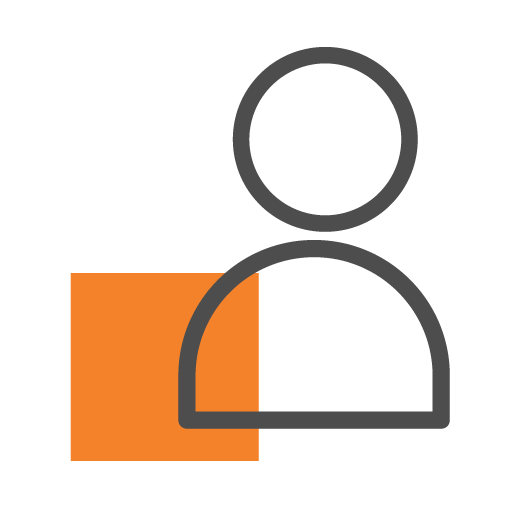 Age
14-17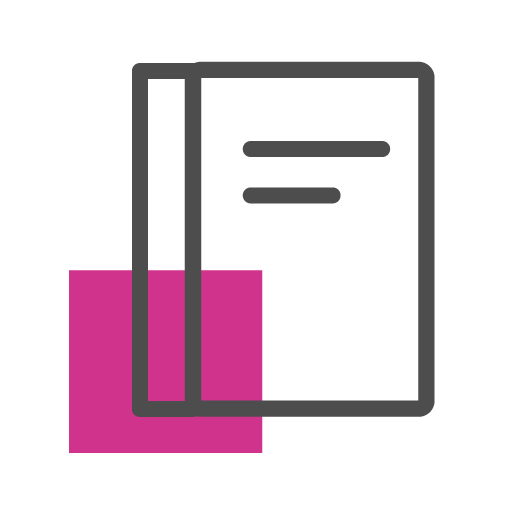 Lessons
8 per week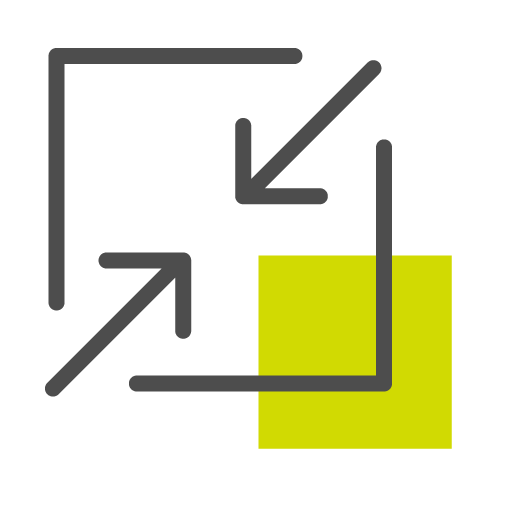 Class size
Max 7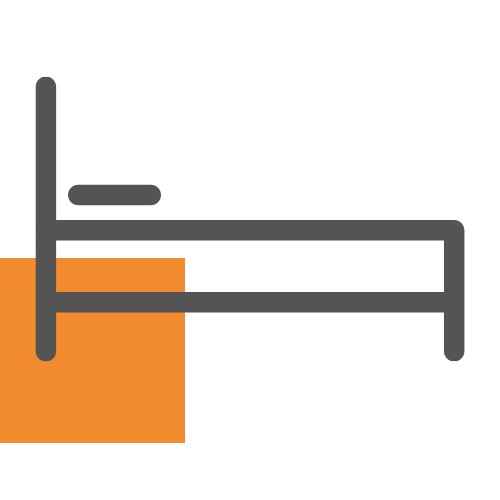 Accommodation
Swiss Chalet
At a glance
Check out our French & Ski/Snowboard course in Verbier, Switzerland which combines French tuition, Chalet accommodation and a ski pass allowing you to speak French all day and build your confidence both in the classroom and on the slopes.
8 General French lessons
Full Board accommodation in a 4-bed en suites rooms in a Swiss Chalet
Ski or Snowboard lessons – 15 per week
Ski Pass
Après-ski and evening activities.
All excursions and entrances
Course Dates: 02nd December 2023 to 27th April 2024
2 weeks: 4,550 CHF (Swiss franc)
Our partner school is located in Verbier in the French part of Switzerland, 1 hour and 45 minutes from Geneva, 2 hours and 45 minutes from Zürich and 30 minutes from the Italian and French borders.  It is an ideal location for skiers and snowboarders alike. The classrooms are bright & cozy and the school also provides a multi-media resource centre for the students, equipped with free Wi-Fi. The students also have unlimited access to the school's online resources during their stay. In the evening the classrooms are converted into activity centres for film screenings, table quizzes and book clubs.
Set in a breath-taking panorama, Verbier has been voted World's Best ski resort and it is the most famous resorts in Switzerland and Europe. Verbier offers the best in sporting and leisure activities all year round in a cosmopolitan and relaxed atmosphere. The winter camp domain comprises more than 450 km of skiing and 3300 meters & has more than 100 ski lifts connecting the four valleys. The high altitude guarantees that there will be snow from December to April. The town itself has a number of shops, restaurants and traditional markets which operate under a Friendly-Swiss scheme, meaning students will receive a warm welcome regardless of their level of French and will be encouraged to practice the language while they are out and about. Verbier also benefits from a number of indoor and outdoor venues including an ice-rink, cinemas, tennis courts, bowling alley and skate park, so you will never be short of things to do!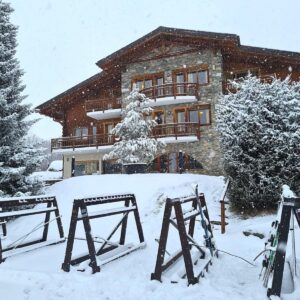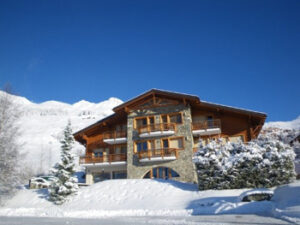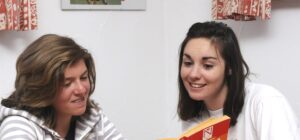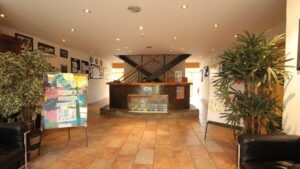 Your course includes 8 General French classes per week which will be based on conversations. Your lessons will be with other international students giving you the chance to experience an international classroom environment while making friends from all over the world (class size max 7).
Your classes run in the afternoon after your ski/snowboard lessons, Monday to Friday. Our qualified teachers use a variety of techniques including role-plays, discussions, group activities to ensure you make rapid progress. You will have a Level Test on your first day so your French level can be assessed and so that you can be placed in the correct class.
You can boost up your French by opting for Intensive French which combines advanced speaking with reading & writing, ideal for students studying for an exam or wishing to make quick, comprehensive progress in their targeted language in just 1 week. The course is typically taught in 5 3-hour sessions each morning with activities in the afternoons where you can practice your French on the slopes.
You will be lodged in a beautiful traditional Swiss Chalet which is located only 5 minutes of the Centre of Verbier. The rooms are large with four beds and ensuite bathrooms. The girls and boys are separated in each of the two chalets accommodation. There are two spacious, sunny dining rooms with an open-planned sitting room; an open fireplace leading onto a south-facing terrace with a barbecue; a library, games hall, cinema, music room (or discothèque); conference rooms and internet room. There is also all equipment for indoor and outdoor games and sports: football field, basketball, volleyball and badminton courts, golf putting/driving range, trampoline, pétanque area, and climbing walls.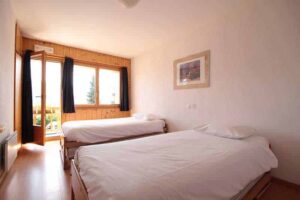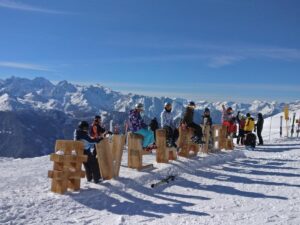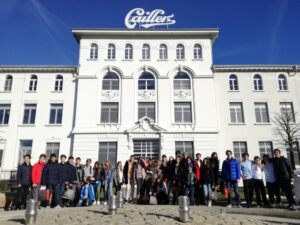 The school's central location means that students can be on the slopes within minutes of their lessons ending. A ski pass is included in the course, giving you access to all day skiing and snowboarding. We can also organise equipment hire for you through our connections with stores in Verbier which will provide students with discounted prices. These stores stock an extensive range of skis and snowboards for all levels as well as a range of winter clothing and accessories.
15 Skiing or snowboarding lessons per week are organised for you as part of your activities which give students the perfect opportunity to practice what they learned in the classroom.
Students can also choose to take part in a number of optional après-ski and evening activities which are run through the school. These include ice skating, sledging, team challenges, quizzes, disco night, game competitions, dining out in a Swiss restaurant, cinema night, campfires, torchlight hike, mountain BBQ, ice hockey, dragons' den and a final prize-giving celebration to finish each week.
Excursions are optional (students can choose to stay in Verbier and go skiing) or you can choose up to 3 excursions per week. Sample some of the finest Swiss chocolates and cheeses at the factories in Gruyere, learn a little about global cooperation with a guided tour of the United Nations or Swiss Red Cross museum in Geneva, an interactive tour of the Olympic museum in Lausanne the home of the International Olympic Committee, walking inside a glacier at the nearby ice caves in Chamonix, visiting many of the beautiful castles in the area, experience the tranquillity of the natural Bains de Lavey hot springs, take a stroll through the winding cobbled high streets of Zurich, see how some of the most exquisite and delicate watches in the world are built and many more options.
FEES 2 weeks: 4,550 CHF (Swiss franc)
What is included:
8 general French lessons per week Monday-Friday
15 ski or snowboard lessons per week
All Course materials
Full board accommodation in a Swiss Chalet (shared room)
Emergency 24/7 contact
Pre-departure information pack
Ski Pass
Après-ski and evening activities.
Optional excursions and entrances
Level Test
Welcome Pack
Graded certificate
Not Included:
Flights
Return Airport Transfers
Ski Camp Registration 150 CHF per week
Cancellation insurance 50 CHF per week *compulsory
Health insurance (compulsory for non-Swiss residents) 120 CHF per week
Clothes/Ski Gear/Rental of helmet 15 CHF
A SAMPLE WEEK
| | Monday | Tuesday | Wednesday | Thursday | Friday | Saturday | Sunday |
| --- | --- | --- | --- | --- | --- | --- | --- |
| 9:00 - 12:00 | Ski/Snowboard with ski guides | Ski/Snowboard with ski guides | Ski/Snowboard with ski guides | Ski/Snowboard with ski guides | Ski/Snowboard with ski guides | | |
| 12:00 - 13:00 | Lunch | Lunch | Lunch | Lunch | Lunch | Lunch | Lunch |
| 13:00 - 16:00 | Ski/Snowboard Lessons | Ski/Snowboard Lessons | Ski/Snowboard Lessons | Ski/Snowboard Lessons | Ski/Snowboard Lessons | | |
| 16:00 - 18:00 | General French | General French | Après-ski Activity | General French | General French | Excursion! | Excursion! |
| 18:00 - 19:00 | Playing Games | Visit of the town | Swimming Pool | Mountain BBQ | Ice hockey | | |
| 19:00 - 20:00 | Dinner | Dinner | Dinner | Dinner | Dinner | Dinner | Dinner |
| 20:00 - 22:00 | Torch Light Hike | Ice Skating | Movie Night | Casino Night | Disco | | |
When is the arrival / departure day?
Students are requested to arrive and depart on Saturday. Students are also requested to arrive between 8am and 10pm where possible.
Airport transfers are not included in the cost. The school can organise return transfers for the student with a dedicated transfer service. Students are picked up from Geneva Airport and delivered straight to their accommodation. Transfer from and to Geneva airport (optional, upon request) €177.
An extra night stay can be arranged and a supplement applies. For more information contact our office 0035312143314.
Who will meet me at the airport?
You will be met on arrival by a school representative and brought straight to your accommodation if taking the schools airport transfer (which we recommend). Please be sure to email Tribe at least 2 weeks prior to departure to confirm your flight details. You will see either your name or the school's name on a board as you come through Arrivals. We will also give you an Emergency telephone number for the school and you will also have the Tribe 24/7 contact number which you should call in the event that your flight is delayed.
How will I get to school?
Your French lessons will take place at our Partners Language School which is located on site from where you are accommodated.
How will I know if I am in the right class level?
You will have a level test on the first morning before you start your course and will be placed in a class with other students of the same level. Your level will be monitored during the course and if you feel your class is too easy or too difficult then you should speak with your teacher or let us know and the Director of Studies will see if it's possible to move you to a different class. Everyone at the school is very approachable and once you let someone know they will make sure that the move is as quick and smooth as possible for you.
What does "Full Board" include?
It includes your accommodation with breakfast, lunch and evening meal. You will enjoy the Swiss culinary delicacies with the incredible mountain views.
When will I get my School and Accommodation details?
Your accommodation details are confirmed as soon as we receive them from our partner school. This is usually 1-2 weeks prior to departure but can sometimes be much sooner . At the same time you will also receive our pre-departure information with all your all school details and emergency contact numbers for your stay.
How can I book? When are fees due?
You can book online or over the phone – whichever is easiest. Once the form is complete all you need to do to secure your booking is to pay a deposit of €200. It usually takes 1-2 days before your booking is confirmed and the final balance is due 4 weeks prior to departure. You can pay either by card, by bank transfer or by cheque.
Can you arrange my flight?
As we are not a travel agent we don't book flights however we can advise on which flights would be suitable so please email or give us a call and we would be happy to talk you through it. NB Please do not book your flights until you have received confirmation of your enrolment.
If I have to cancel my booking will I receive a refund?
Please refer to our Terms & Conditions for further information on our cancellation policy. We would seriously advise all students to take out Travel Insurance in advance and to satisfy themselves they are fully covered.
What is the age range of students at the school?
The maximum age students can attend is 17. Depending on the season there are lots of students from different countries between the ages of 6 and 17. You will be grouped with students of similar age and French level as yours in class.
Will I have to do homework?
All students are expected to be active in their courses. This includes a certain amount of homework – i.e. preparing vocab for the next day or a written piece based on what you have learned in class that day. Homework will be corrected and given back as this helps you track your progress. However, the amount of homework given will not affect your time for leisure and or interfere with your skiing / snowboarding.
COURSES YOU MAY BE INTERESTED IN
To receive an application form, email info@tribestudy.com