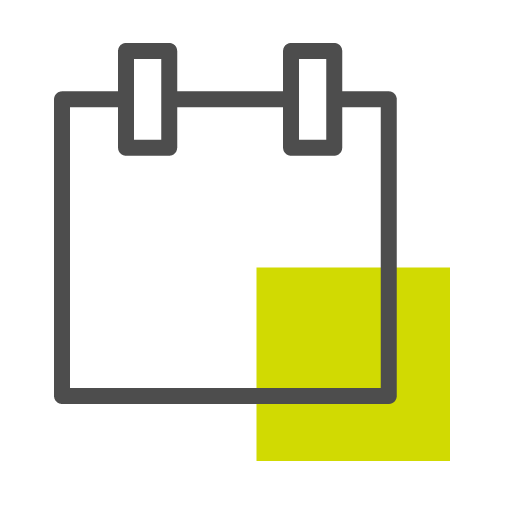 Dates
June - August 2024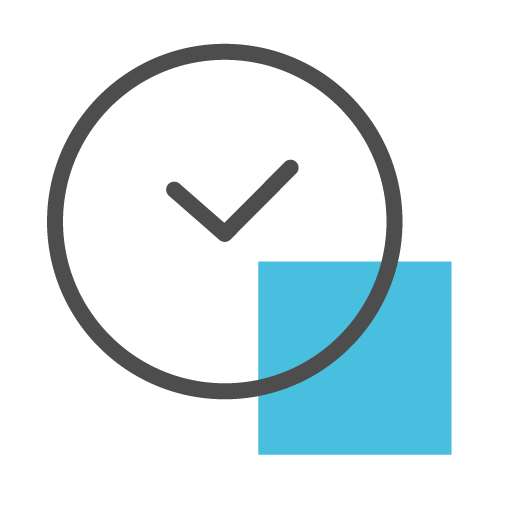 Lesson Duration
45 Minutes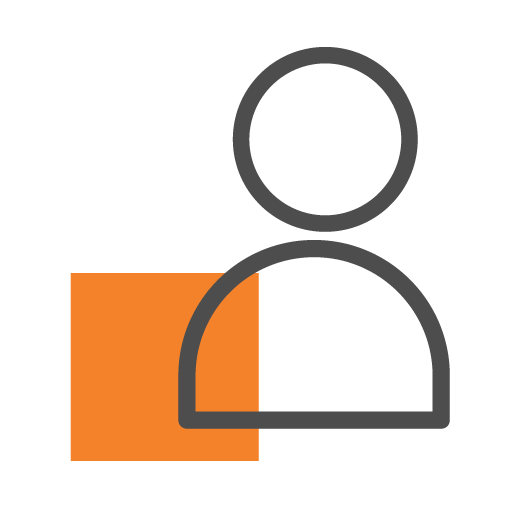 Age
16+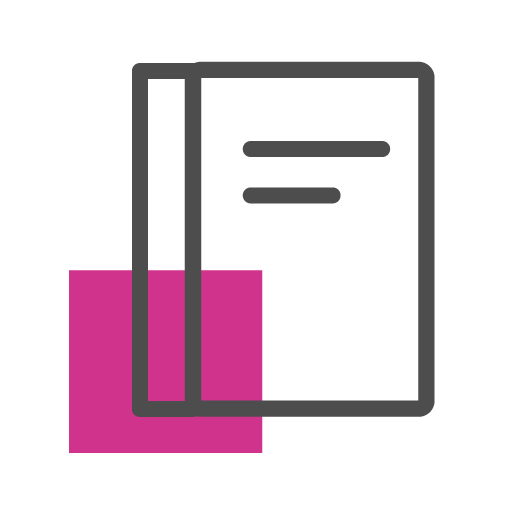 Lessons
25 per week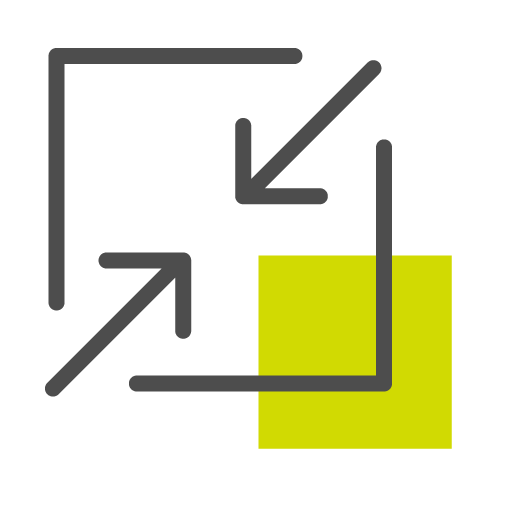 Class size
Average 12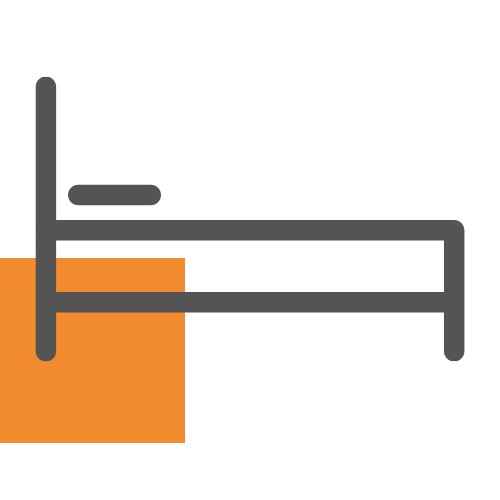 Accommodation
French Host
At A Glance
This course is ideal for independent, motivated Transition Year and 5th-year students who wish to fast track their fluency in French and boost their language skills before the Leaving Certificate.
13 general French lessons + 12 Leaving Cert preparation classes
Half Board accommodation with French Host -Twin Room
Comprehensive social & activity program
Return airport transfers from Biarritz Airport/Train Station
Graded certificate upon completion
Fees: 2 weeks €1,990 / 3 weeks €2,790 / 4 weeks €3560
Option to swap out activities for surf sessions instead of activities for a supplement fee of €195 per week.
more info
Our partner school in Biarritz is housed in a beautiful location, centrally located. Students have access to recently refurbished classrooms and social spaces between lessons including a living room and a relaxation area. The coastal resort of Biarritz is one of France's most stylish destinations. The city is known for its eclectic mix of surfer hangouts and glamorous sea-side cafes, all of which contribute to the colourful atmosphere. Biarritz is also known for having some of the best waves in the world, making it the perfect city to combine a language trip with a surfing holiday.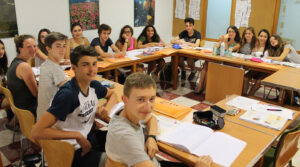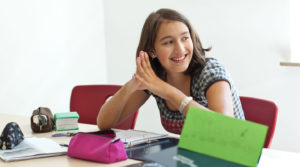 The course has 13 French classes per week plus an additional 12 Leaving Cert focused classes in small groups covering past papers, essay planning, oral conversation, listening comprehension, vocabulary and grammar, exam preparation techniques and also gives you the chance to practice for the French Oral under exam conditions and supervised by native French teachers who know the Leaving Cert exam. Teachers use past exam papers, topics for the French Oral are prepared with the students, and homework is given and corrected. All teachers are fully qualified and experienced in preparing students for the Leaving Certificate and you can attend the course for 2, 3 or 4 weeks.
Staying with a French Host is one of the best ways to improve your French and get to know and experience the French way of life at first hand. To fully immerse you in the language, our partner school arranges accommodation with carefully selected French hosts who are located either within walking distance or a short bus or tram journey from the school (max 25 minutes). The hosts are vetted and inspected and visited regularly by the school's Accommodation Officer and are personally known to the school. Students are accommodated in twin rooms on a half-board basis. Breakfast and dinner are enjoyed with the host and packed lunches are provided for weekdays and excursions. Special dietary requirements can be catered to if you let us know at the time of booking for a supplement. The host may sometimes have another student of a different nationality staying with them who also attends the school.
After lessons students can apply what they've learned in class to a range of social and cultural activities, and excursions to nearby locations including Bayonne and San Sebastian. Students will have the chance to surf on the "Cote des Basques" Beach. The beach has a wide variety of waves for all levels. Fully qualified instructors from our partner surf school will always be present during these sessions, with wetsuits and boards provided. The activities include four activities/excursions per week.
FEES
Fees: 2 weeks €1,990 / 3 weeks €2,790 / 4 weeks €3560
What is included:
13 general French lessons per week Monday to Friday.
12 Leaving Cert preparation lessons.
All Course materials.
Half board French host accommodation (shared room).
Pre-departure information and support.
Afternoon activities and excursions.
Return Airport transfers.
Graded certificate upon completion.
Not Included:
Flights.
Travel Insurance.
Registration fee of €95
Extra night €45
Dietary Supplement
a sample week
| | Mon | Tues | Wed | Thurs | Fri | Sat |
| --- | --- | --- | --- | --- | --- | --- |
| 09.00-10.45 | General French | General French | General French | General French | General French | |
| 10.45-11:15 | Break | Break | Break | Break | Break | Relax! |
| 11.15-13.00 | LC Prep | LC Prep | LC Prep | LC Prep | LC Prep | Enjoy! |
| 13.00-14.00 | Lunch | Lunch | Lunch | Lunch | Lunch | Explore! |
| 14.00-16.00 | Visit Biarritz by train | Surf lesson | Free time | City of the Ocean | Excursion | |
| 16.00-18.00 | Free time | Free time | Free time | Free time | Free time | |
When is the arrival / departure day?
Students are requested to arrive on Sunday and depart on Saturday. Students are also requested to arrive between 10 am and 8 pm, where possible. Flights to Biarritz from Dublin only run on Sundays – so students on this course usually fly back the day after the course ends, which incurs an extra night stay supplement fee of €45. For more information contact our office 00 353 121 433 14 or through our Contact Us page.
Who will meet me at the airport?
You will be met on arrival by your French host and by a school representative and brought straight to your accommodation. Please be sure to email at least 2 weeks prior to departure to confirm your flight details. You will see your name on a board as you come through arrivals. We will also give you an emergency telephone number for the school which you should call in the event that your flight is delayed.
How will I get to school?
Depending on where your French host is situated, the school can be within walking distance or a short bus or tram journey from the school (max 25 minutes). You will be shown to your school on the first morning and the school can help you source a weekly transport pass if needed.
Is there a gluten / dairy free / vegetarian meal option?
Special dietary requirements can be catered to for a supplement fee, if you let us know at the time of booking.
How will I know if I am in the right class level?
You will complete a level test online before you start your course and will be placed in a class with other students of the same level. Your level will be monitored during the course and if you feel your class is too easy or too difficult then you should speak with your teacher or let us know and the Director of Studies will see if it's possible to move you to a different class. Everyone at the school is very approachable and once you let someone know they will make sure that the move is as quick and smooth as possible for you.
What does "Half Board" include?
Your accommodation includes breakfast and evening meal with your French host. For lunch, there are loads of cafés and crêperies near the school to get a pizza or salad for lunch. Or simply get a baguette and drink and have lunch on the beach and soak up the sun!
When will I get my school and accommodation details?
Your accommodation details are confirmed as soon as we receive them from our partner school. This is usually 1-2 weeks prior to departure but can sometimes be much sooner. At the same time, you will also receive our pre-departure information with all your school details and emergency contact numbers for your stay.
How can I book? When are fees due?
You can book online. Once the form is complete all you need to do to secure your booking is to pay a deposit of €200. It usually takes 1-2 days before your booking is confirmed and the final balance is due 4 weeks prior to departure. You can pay either by card, bank transfer or cheque.
Can you arrange my flight?
As we are not a travel agency, we don't book flights. However, we can advise on which flights would be suitable so please email or give us a call and we would be happy to talk you through it. Please note, do not book flights until your enrolment has been confirmed by Tribe Study Abroad.
Are there curfews? (Under 18)
Students who are minors (under 18) are required to have a signed parental permission form if they wish to go out in the evenings. Parents must indicate a curfew time. For more information contact our office at 00 353 121 433 14 or through our Contact Us page.
If I have to cancel my booking will I receive a refund?
Please refer to our Terms of  Business for further information on our cancellation policy.
What is the age range of students at the school?
The minimum age students can attend is 14+. During July and August, there are lots of students from different countries between 14 and 18 and for the rest of the year, the average is 20-28 years.
Will I have to do homework?
As this is a Leaving Cert Preparation course, some homework will be given. It may include preparing some vocabulary for the next day or a written piece from the past papers. The homework is there to help consolidate what you have learned that day in the classroom and the course is for motivated students who wish to do well in the Leaving Cert. However, don't worry! There will be plenty of time for relaxation and meeting up with new friends.
Can I find out how other students got on?
Absolutely! Here at Tribe Study Abroad, we love to see what our students get up to and their recommendations! We encourage our students to share their experience with us by writing a blog and sending some pictures. Refer to our collection of blogs on the site.
The two weeks I spent in Biarittz were two of the best weeks of my life. I made some amazing friends and memories. It was better than I could have ever imagined. I'd recommend this course to anyone who wants to improve their French and to experience the French culture.
Ava Fox, Leaving Cert Prep Biarittz
 "My experience so far has been excellent. The teaching of French is approached in a much different way than in school which is very refreshing. Our French oral classes with Thierry are extremely beneficial as he forces us to speak up and get out of our comfort zone yet nobody feels embarrassed and we all give it a go. I have found this to be a very beneficial experience and I would recommend this course to a friend".
Emer Counihan, LC Prep Biarittz
 "I feel that over the past two weeks I have learned a lot more French and I feel more confident in my use of the language. The classes really helped with different aspects of the language and I got to use what I learned at home with my host".
Robert Gulmann, LC Prep Biarritz
 "I thoroughly enjoyed my time in Biarritz. I was nervous on the first day but the support from the teachers and everyone else involved helped everyone settle in so nicely. I really enjoyed the classes and I think they that they have helped to improve on my French in all areas hugely".
Rachel Allen, LC Prep Biarritz
I feel my oral French has improved and I can speak with more detail than before. My confidence in speaking French has also developed, as well as my written French and my interpretation of questions. I would recommend this course."
Finn O'Brien, LC Prep Biarritz
 "It was brilliant. I am so glad I went as it was my last opportunity to go before my Leaving Cert year. I thought the classes were extremely beneficial and efficient. It was a great experience and opportunity to meet new people. The only thing I sometimes found difficult was to understand the French teachers as they had hardly any English – but that's also how we learned. My host family were such a lovely, kind hearted family who took such good care of us, and the activities that were organised we really enjoyed, especially the surfing. I would definitely recommend this course."
Jessica O'Connell, LC Prep Biarritz
Courses you may be interested in