Alanis in Elche
Week 1:
I arrived in Elche on the 12th of March at 9 pm, on the flight over there was so many things going through my head.. What if the family doesn't like me, what if I don't like the family, what if I forget how to speak Spanish, what if I get lost!!
When I left home I was having second thoughts on the whole thing and I was thinking so negatively about it that I forgot how amazing It was going to be. Flying over on my own was an experience in its self I felt so independent and excited about what was to come. I was greeted by my host parents at arrivals, I've always wanted to see my name on one of those little signs people hold up! They gave me a house tour, I unpacked my things and I talked with the family I was so relieved because it wasn't awkward at all they made me feel so welcome.
I got the bus with Vanessa my host sister to school and met my coordinator Raquel she gave me my timetable and reassured me of everything.The scariest thing was walking into the class being announced as the new 'Estudiante de Intercambio' but as soon as I sat down I started talking to a group of girls and within 30 minutes we had plans to go to the cinema on Friday. Easy as that!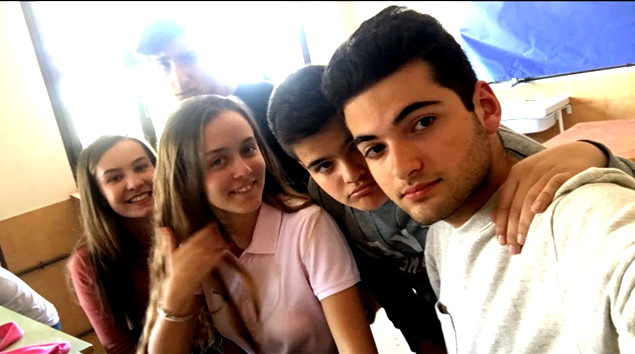 I think one of the reasons why people don't get the full benefit of learning a language abroad is being scared to speak the language but if you are thinking of doing it or know someone who is my one piece of advice so far is to speak every time you get the chance. My friends don't care if I make mistake with verbs of having to use hand gestures to fill in the gaps of words I don't know (which I do a lot). Most of them will be learning a different language too so they know what it's like!
I also joined a gym this week because I love going home and my host sister goes every evening so it was perfect. The spinning classes are in dark rooms with flashing lights which I think is so much better and the pool has amazing spa facilities so that's how I've been occupying my evenings, so far. The food is amazing over here as well paella and the Spanish tortilla being one my favourites.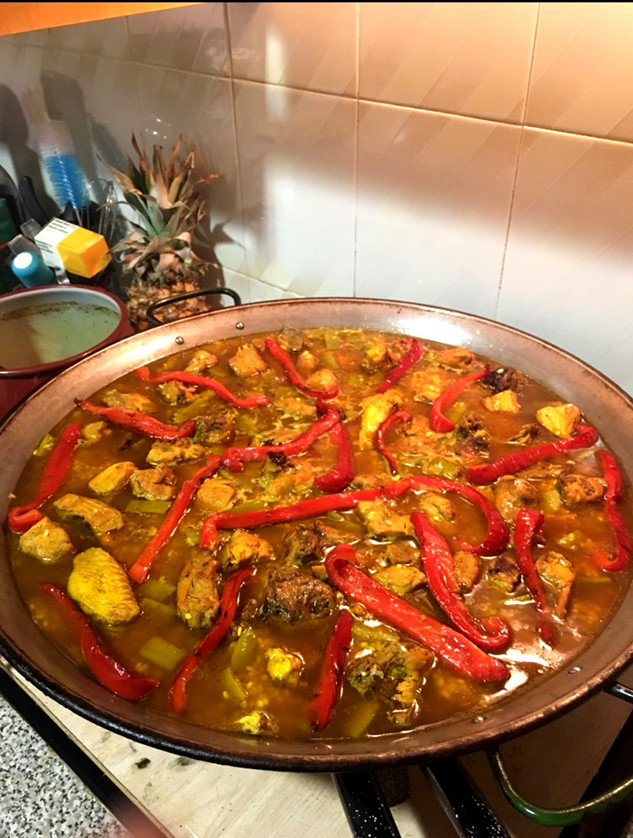 I got lost a lot at first on my way to school and the centre but for the first week I knew google maps and google translate we going to be my best friends. I went to the cinema with some girls from my class on Friday I understood most of it I think and then we went for some dinner. We're so close now even after a week. On Saturday and I had to do five girls makeup when we were all getting ready to go out, Vanessa and her friends were showing me around the centre. It's really amazing and all the girls were so nice.
I've settled in well to the whole routine of things now and can't wait for the next 4 weeks!!!