GRANADA, HERE I COME!
¡Hola!
My name is Sam O'Sullivan and I'm a TY student in Rockwell College. I am in Spain for two months and am loving it so far! I arrived in Granada two weeks ago and my experience so far has been nothing but good. At first, I was a bit nervous going over on my own to a different country and language, but now I am very much at home here in Armilla, Granada. I flew into the airport to 25 degree heat which was a bit of a change and was driven to meet Simona, the Tribe correspondent here in Granada, and she drove me to my host family's house and straight away I was made to feel right at home. There are two lads around my age in the house which makes the experience even better. I flew in on Sunday and I was straight into school on the Monday and at first, I was very anxious about school as my Spanish wouldn't be good enough yet to keep up with everything, but the other students made me feel so welcome and some of those students have already become great friends.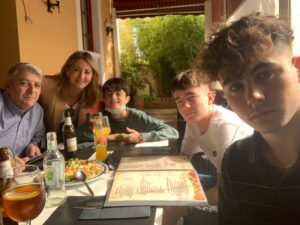 BUILDING A FRIENDSHIP WITH SPANISH STUDENTS
For example, the first weekend I had here I met up with some of the lads from the class and they spent the day showing me around the city, which is absolutely beautiful, and just helping me feel at home here, and now I go out with these lads every weekend exploring the city, playing soccer, and eating Spanish food, which is VERY different, but you get used to it! I can already feel my Spanish improving and my host family have helped me greatly with this, including me in conversations and translating words I might not understand.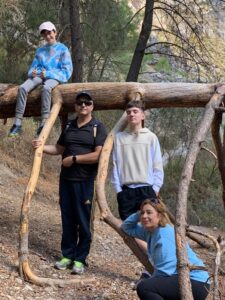 SPENDING SOME QUALITY TIME WITH MY HOST FAMILY
They have also taken me on walks and trips away to show what Granada and the towns nearby has to offer the highlight of these trips being the Granada Getafe La Liga match that we went to. The stadium is ten minutes away from the house so the family travels to a lot of the games and last Thursday we got to watch them play out an exciting draw. The atmosphere was incredible, especially when Granada scored a last-minute equalizer!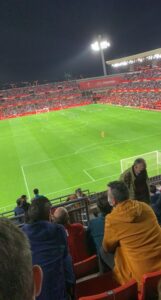 I couldn't have asked for a better start here in Spain and I just hope that my next six weeks are just as good.
Hasta luego