MY EXPERIENCE AS A TY STUDENT IN FRANCE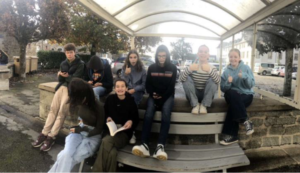 Bonjour!
My name is Lola Rossiter and I'm a TY student from Wexford. During the summer, I thought that it would be a good idea to study in France to improve my language skills and to gain an understanding of day-to-day life and culture in France.
It didn't hit me that I was alone in France until the next morning. I felt very overwhelmed when the realisation hit me and I started to spiral a bit but then I left my bedroom and spent some time with my host family which made me feel so much more comfortable.
 SCHOOL IN FRANCE🏫
I started school on Monday 3rd October. I go to an all-girls school in Ireland so I was a bit apprehensive, but my host family assured me I would be fine, I was also very lucky as two of the boys in my house went to the same school as me, so I was with them and their friends on the bus each morning however they were not in the same class as me. On my first day, all of my classmates were really excited to meet me. They were all very welcoming along with the teachers however I still found it very hard to understand much. On top of that, school days in France are a lot longer than in Ireland. Most day school starts at 8am and doesn't finish till around half past five! But we have at least an hour for lunch every day and a lot more freedom than at schools at home. I was exhausted at the end of the first week but who wouldn't be with a whole new routine with completely new people?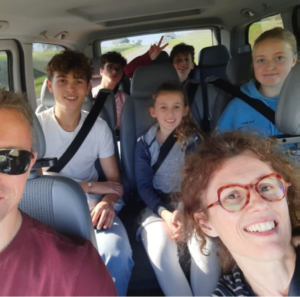 MY HOST FAMILY
My host family are amazing! There's a girl a few years younger than me and three boys. I play board games with them; at the weekend we go sightseeing or visit their friends and family or watch movies at home. I've grown quite close to them all and I am really grateful for how kind and welcoming they all are because I know that this trip would be 100 times harder without them. I think it's really important to try and engage with your host family as much as you can even though it can feel really scary at first.
I found it really difficult to communicate at first even if I understood what people were saying, I couldn't find the words to reply but after a few weeks I feel like I have really come a long way and gotten my confidence up.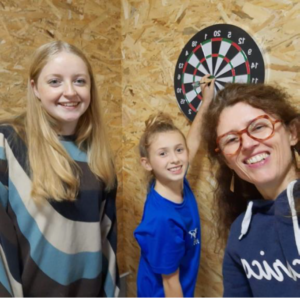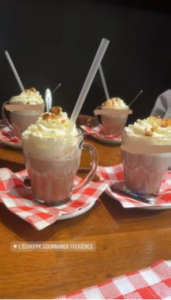 I went for hot chocolate and then shopping with some friends from school yesterday and I have been invited to a Halloween party next week!
I have been here for nearly four weeks out of my six weeks stay and time is flying by! I've learned so much about the culture, the language and even about myself from coming here.
I really recommend TRIBE to any student looking to study abroad during TY.