Back again for my second blog! Things here in Narbonne have been going very smoothly. I wrote my last blog 5 days in and now I'm 2 weeks in and I'm still very happy. The early mornings are second nature to me by now, and my body clock has adapted to waking up at 6:45, which is helpful in school but a bit of a nightmare when it comes to the weekend when all you want is a nice lie-in.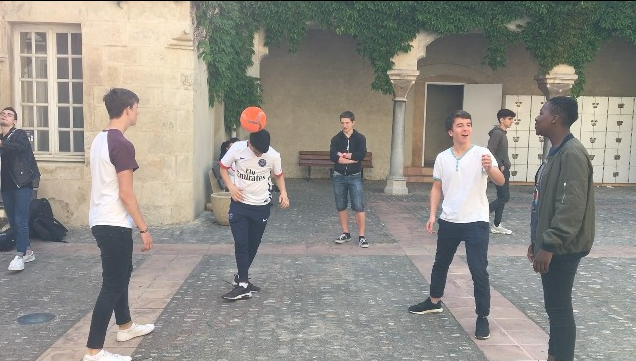 School over here is going great. The classes are becoming easier to understand day by day and general life seems to become a bit easier day by day also. There are however a few classes that are hard to understand such as physics and chemistry but in these classes, the teachers are very aware of your circumstances and allow you to use your dictionary to look up phrases and words that you aren't understanding. The classes, in general, are similar topics to what is being done in Ireland but the classes last a lot longer, from 2 hours at most compared to 40 minutes in Dublin. The canteen is also very nice in the school and this week was ' European food week' which meant every days food was themed a different countries specialities. My favourite days were Italian with carbonara and English with fish and chips.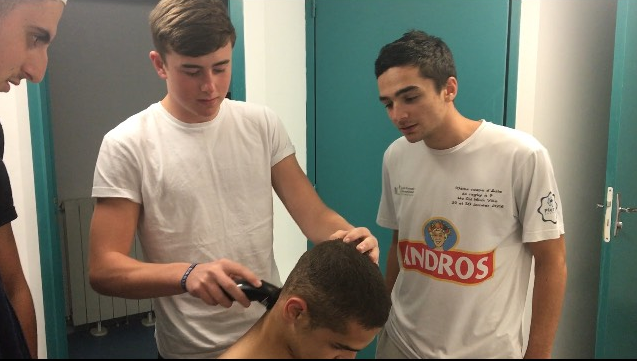 Due to rugby being the main interest in the people I have been hanging around with during the days, it wasn't long until I was asked if I was going to play rugby over here. Originally I thought the season over here would be finished and so I didn't think to bring my boots, but it was in fact still going on and so one of the players gave me his spare pair of boots and before I knew it I was officially training 3 times a week with Narbonne club. I'm actually very glad that I have started playing rugby over here because it means I won't be as rusty when I go back home but it also helps me develop a stronger friendship beyond school with my friends and allows me to get to know the lads that aren't in my school but play for Narbonne, whom I often see around the place now and can actually have a chat with them. In fact, my favourite part of the day is after rugby training when we all go back to the school and the chefs have left food out for us and we have the canteen all to ourselves. It's good craic.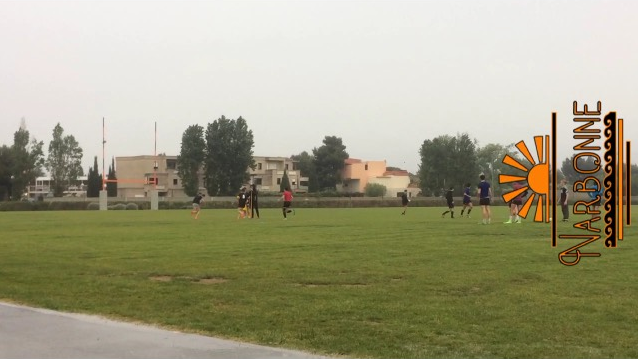 The weather over here has been slightly disappointing which is annoying considering I packed mainly shorts but I've heard it will pick up!  One thing when you're going abroad for 6 weeks is to pack a lot of variable clothing to be prepared for whatever comes!! I had to have my mum send over a jacket with her friend who was luckily flying to Montpellier, which is right beside Narbonne
Over all everything is going really well and I'm still enjoying life here in Narbonne!